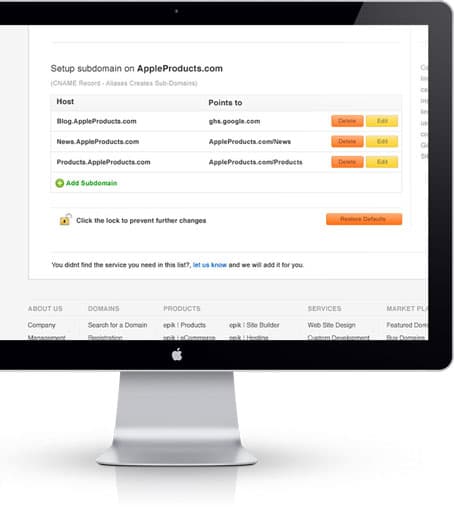 A subdomain refers specifically to the level of division after domains. Coming after TLDs and domains, subdomains forms the third level of the hierarchy. Notice that in Uniform Resource Locators (URLs), the TLDs are on the far right, and each subsequent level down is one step to the left. So you would expect to find subdomains to the left of the domain name. Some people use the term vanity domain to refer to a subdomain. Especially because the term vanity domain has a particular meaning with regard to unintended use of Country code TLDs (cTLDs), it is suggested that the names be kept distinct.
With a subdomain, you can clearly indicate important subdivisions of your site, like departments, functions, or services. For example, universities might use subdomains for their major divisions, like humanities, social sciences, and physical sciences, like https://humanities.uchicago.edu/
Subdomains can also be used to allow separate site sections for different members of an organization or family, or even to create separate sub-sites.